About Us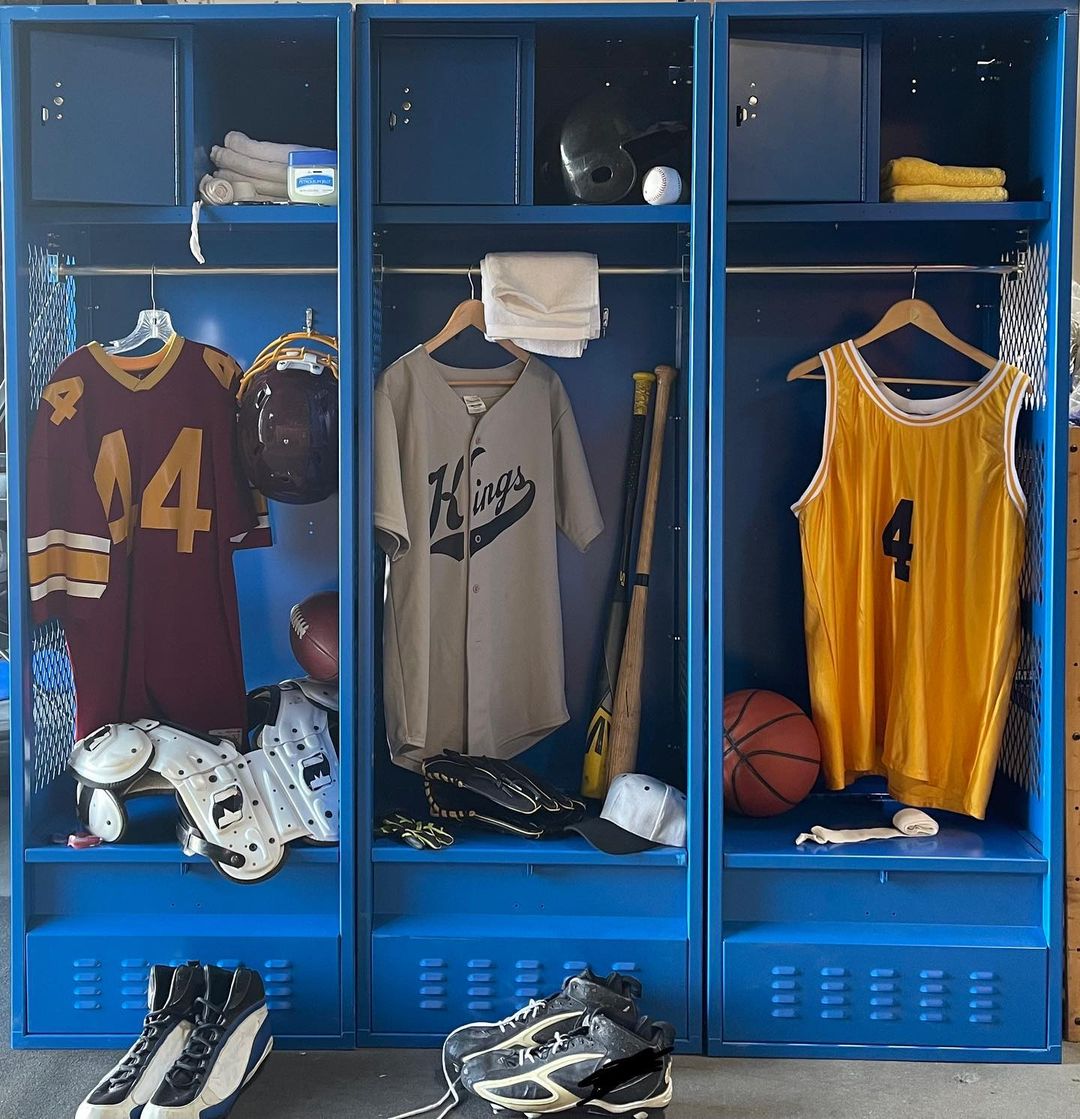 Athletic Room is a family-owned, sports prop house for the entertainment industry.
We strive to ensure you find exactly what you're looking for every time. Our diverse inventory is kept in top condition and is constantly growing with both modern and vintage athletic equipment, memorabilia and artwork.
Our Team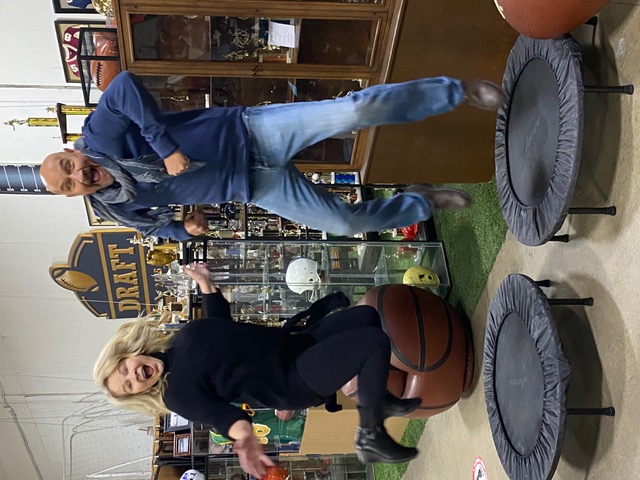 CC & Chief, Founders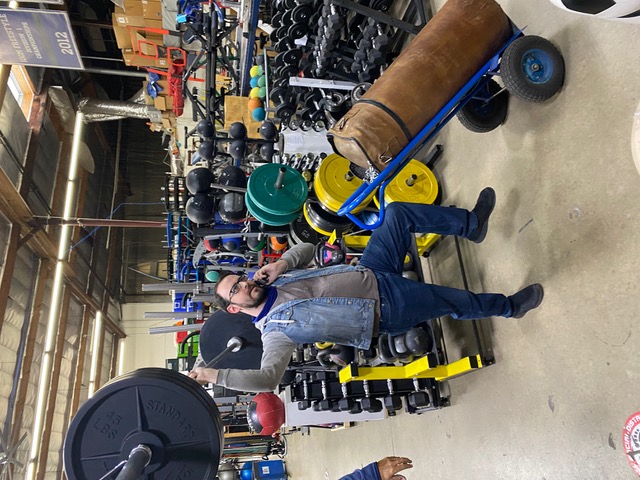 Zach Wood, Sales Manager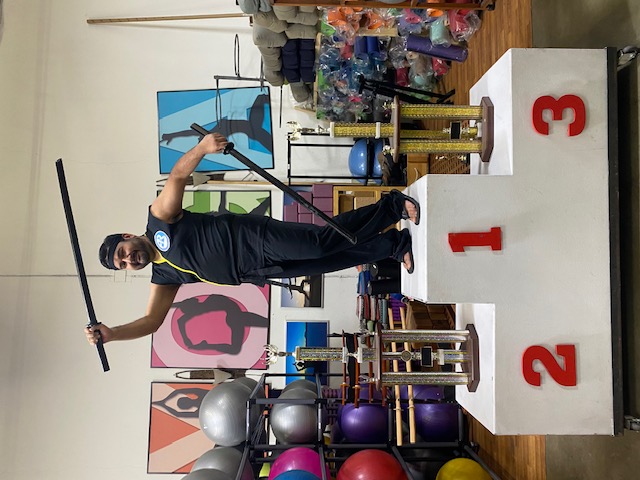 Carlos Aguirre, Sales Associate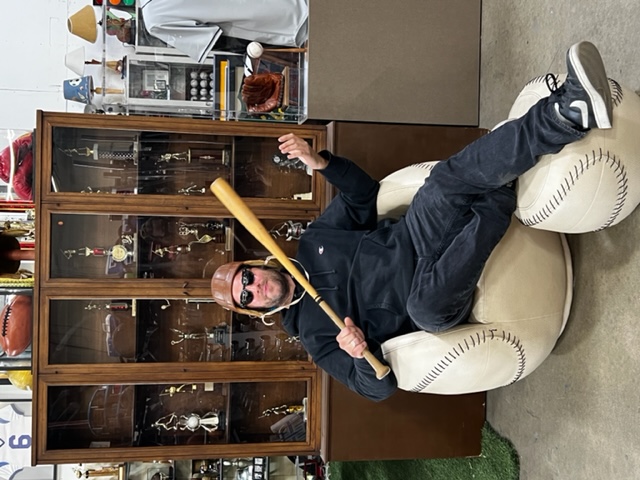 Nick A. Koch, Warehouse Manager
Our Story
We are two Art Department veterans with over forty years of experience between us.
With a love and passion for sports and our many years in the entertainment industry, we decided to put our skills to the test. So in 2008, we opened the first all-sports prop house, "Athletic Room." The focus was to have great ready-to-shoot props.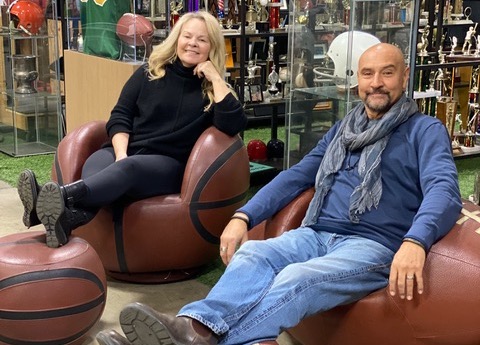 In building our vast and diverse inventory, we learned so much more than we ever thought we could.
Whether it was the sports we played growing up or the sports we continue today, sports has always been a part of our life. In our twenty-seven-plus years of marriage and two girls later, we as a family enjoy skiing and golf as well as attending football, basketball, and hockey games.
Who's our favorite team? We're diehard 49ers fans. We'll always root for them just as we'll root for you and do our best to make your vision and sets look amazing.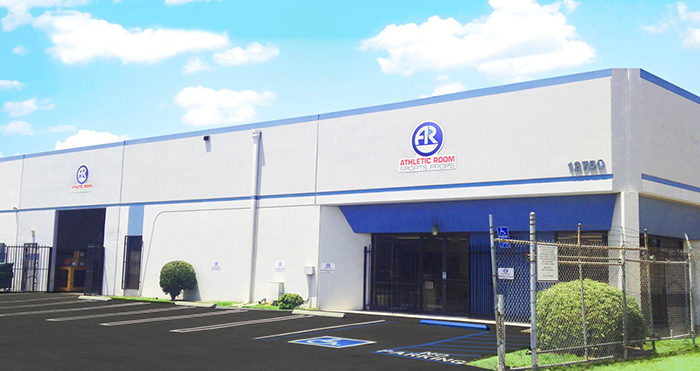 Visit our Prop House
Visit Us
8am - 5pm, Monday - Friday
Parking out front